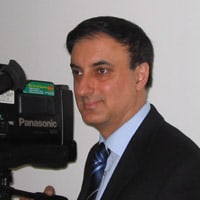 Andrew Carapiet
Media and Communications Director
Andrew Carapiet is a former BBC TV Producer with fifteen years media experience, within television, radio and newspapers.
He was a Health, Political and Local Government Correspondent for the BBC for several years, covering most NHS, political, Local Government and Social Affairs issues for BBC News.
He has been a Media Trainer, Communications professional and Public Relations Consultant since 1997.
Andrew started as a freelance print journalist for several newspapers across England, before joining the BBC in 1987, initially as a reporter, producer and presenter for BBC Radio, then turning to television in 1990. He joined BBC Breakfast News as a Producer, working alongside Nicholas Witchell and the late Jill Dando.
Andrew spent a total of ten years with the BBC, where he worked for all the major television news programmes, including the Six O'Clock News and the Ten O'Clock News.
He served on the Ten Year Strategy Committee for the BBC's News & Current Affairs Directorate.
He left the BBC in the mid 1990s to set up Britain's first National Cable Channel for the Mirror Group, where he worked as a Programme Editor and Senior Producer. He has also worked as a Producer for BSkyB and Sky News.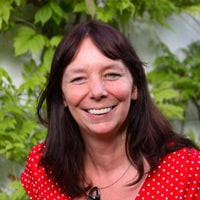 Moya Fillmore
Business Director
Moya Fillmore has been a Communications and Marketing professional for more than twenty five years, working with the Public Sector and the Healthcare Industry.Moya's early background in ethical pharmaceutical sales, led to a career in healthcare marketing and communications. She has a versatile, flexible business approach, handling activities as diverse as organising medical conferences, to training in the UK, Europe and Middle East. She co-founded of Media Friendly with Andrew Carapiet in 1998. She is responsible for business development, sales, marketing, course design, client liaison and account management.
Moya was also responsible for devising and implementing marketing strategies which led to highly successful launches of a variety of innovative, high technology products.
With activities as diverse as organising medical conferences, to training in the UK, Europe and Middle East, Moya has developed a rounded and versatile approach to PR, Marketing and Communications.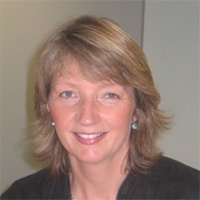 Judy Aslett
Journalist Producer and Media Trainer
Judy started as a journalist at ITN and soon became a producer for Channel Four News. For five years she worked in South Africa as Africa correspondent covering stories including the wars in Angola and Mozambique, as well as events in Nigeria, Zambia, Malawi. In 1994 her coverage of the first democratic elections in South Africa was nominated for a BAFTA award with Channel Four News.
Upon returning to the UK, Judy became Foreign News Editor for Channel Four News working in Moscow and Europe, went on to be Foreign Affairs Correspondent when Five News was launched by ITN in 1997. Since then Judy has presented on the ITV News Channel and produced and presented special investigative reports for Channel Four News and BBC Newsnight.
For the past eight years Judy has been working as a media and presentation trainer. She also trains the ITV trainee journalists and has travelled around the world, training journalists for APTV and ITN.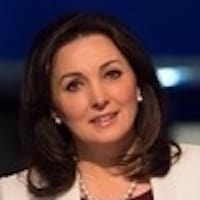 Paula Middlehurst
News Anchor
Paula Middlehurst has anchored primetime news on British television for two decades and is best known as a familiar face on Sky News, fronting 24-hour live news coverage from their London headquarters. One of the few media trainers to run an active career within the radio and television industry alongside her coaching, Paula offers the inside track on media techniques and basic presenting expertise while de-mystifying what it takes to communicate effectively.
Having worked as a voice-over artist, television continuity announcer and radio news presenter at BBC World Service, ITN, GLR, ILR, Sky One HD, Channel Four and The Disney Channel Paula currently presents the British forces flagship news programme on Forces TV, 'British Forces News' as well as hosting their weekly geo-political radio programme, 'Sitrep'. Paula has also hosted numerous corporate events and moderated debates not to mention fronting glittering awards evenings.
Giving up London five years ago Paula loves living in leafy Bucks where her four children are schooled and from where her husband runs a small architectural practice.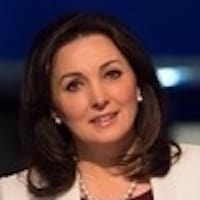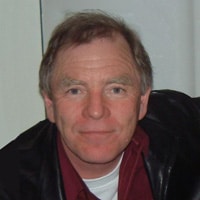 Tim Grout-Smith
Journalist, Consultant and Media Trainer
Tim Grout-Smith is a graduate of Oxford University with 26 years' BBC experience.
He has reported for the BBC from more than thirty countries, including reporting from the Rio Earth Summit, and won international awards for his work in 1987 and 2001.
In 1992 he took up the post of Project Director with the newly-formed BBC Marshall Plan of the Mind (now the World Service Trust, the largest specialised media development organisation in the world).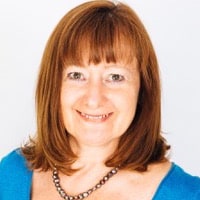 Lorraine Forrest-Turner
Freelance copywriter, Communications Skills Trainer, Author and Playwright
She has worked on all sides of the words business – publishing, journalism and marketing communications – and specialises in business and marketing copy for companies such as BMW, Akzo Nobel, 3M and the National Health Service. She also writes and delivers training and coaching programmes on writing web content, press releases, magazine articles, business copy, grammar and proofreading.As a creative writer, Lorraine has written numerous short stories, a non-fiction book (The Home Brewer's Companion) and over 35 stage plays. Two of her plays are published by Samuel French (Seven Stages of an Affair and to Have and to Hold) and three by Lazy Bee Scripts (Dear Lily, Three's Company and Bank Holiday Mondays and Other Ways to Kill a Marriage). Her stage work is performed regularly at UK regional theatres, including the ADC Theatre in Cambridge, home of the original Cambridge Footlights.Lorraine is a member of the Professional Copywriters Network, the Chartered Institute of Public Relations, the Public Relations Consultants Association and Slough Writers Group. She hails from Aberdeen but has lived in Berkshire and Buckinghamshire most of her adult life.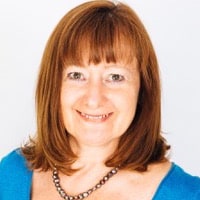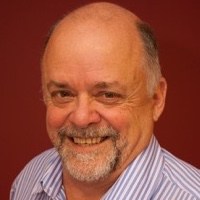 John Whyte-Venables
Media Trainer
John Whyte-Venables is a smartphone video evangelist and loves nothing better than showing people how to make professional looking video for the web and social media. He is also a media trainer, giving spokespeople the skills and knowledge they need to handle media interviews effectively and confidently. After taking a degree in modern history, politics and philosophy at Southampton University he gained a postgraduate diploma in radio journalism at Highbury College, Portsmouth.Joining the BBC as a local radio reporter, John went on to work across a wide range of radio, television and online news outlets as a general news reporter and later as a science and environment correspondent. He also trained BBC journalists and set up and ran the BBC's local radio school in Bucharest, Romania. An early advocate of multimedia working he was on the working group which paved the way for BBC bi-media journalism and later involved in the inception of BBC online news. John has been a media trainer for 30 years. He has advised and trained literally thousands of delegates from hundreds of public and private companies, authorities and organisations, developing a unique approach to message management and interview control.An expert on the nature of news and news values, he is a former Press Fellow of Wolfson College, Cambridge, and has written a number of books on journalism and the media, including What is News, Handling Media Interviews (both available from Kindle) and Communications Skills for Engineers and Scientists.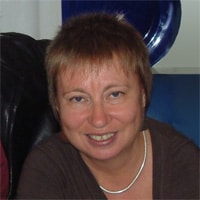 Lily Poberezhska
Teacher, Journalist and Media Trainer
Lily Poberezhska is a London-based graduate of Kiev State University, a teacher, journalist, media trainer and consultant and worked for nine years for the BBC World Service.She worked for nine years for the BBC World Service, and has a diploma from the London School of Public Relations. Widespread experience in use of the media for education and awareness-raising includes work for the World Bank, the EU and the British government in aid projects across the former Soviet bloc and beyond.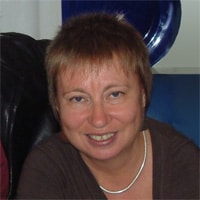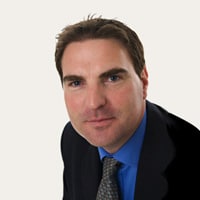 Steve Hemsley
Journalist, Trainer and Writer
Steve Hemsley has been a journalist since 1989. He writes for the national press including The Sunday Times, The Financial Times and CNBC European Business. He also has a strong background in the trade media. He is a former features editor of Music Week and now writes extensively for magazines across many industry sectors including media, pharmaceuticals, human resources, retail and the drinks trade.Among the companies and organisations he has worked with are Southwark Council, Royal Bank of Scotland, Grant Thornton, Indesit, Dennis Publishing, The Economist, Budget Insurance, UKTV, Philips Design, Millward Brown and Sony Computer Entertainment.He is also the co-author of the book Boost Your Child's Confidence published in 2008.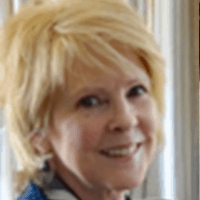 Jane Bennett-Powell
Award Winning Correspondent, Media Trainer and Journalist
Jane is an award-winning news correspondent with more than 25 years' experience in network tv and radio, including Channel 4 News and the BBC. Since 2000, she has also delivered highly effective communications training to foreign broadcasters, international and national business, finance, the charitable and medical sectors and the arts.Jane's journalistic career spans local radio, the BBC News Trainee programme and Newsnight, and eleven years with Channel 4 News, where she reported on domestic and foreign news, including the Bosnian conflict. Her subsequent freelance career led her to BBC World TV as an in-house reporter.For the past 15 years, Jane has trained and advised a wide range of professionals in media, crisis and presentation skills.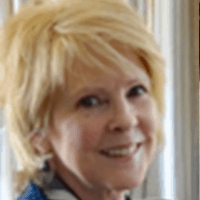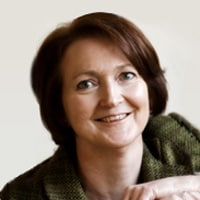 Helen Isacke
Performance Coach & NLP Master Practitioner
Helen Isacke is a highly experienced and effective Performance Coach and Master Practitioner in Neuro Linguistic Programming. Helen's innovative and outcome focused approach to personal development ensures that the solutions delivered improve organisational performance and are highly valued by the individual. She has worked with senior management from the private and public sector, including Kier Group, Vitec Group, British Bakeries, Meggitt, Odgers Ray & Berndtson.Helen is also qualified to administer psychometric profiling tools TDI and FIRO Element B. Helen's background in HR, recruitment and marketing reflects her passion and commitment to people development and communication.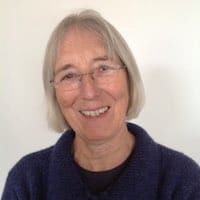 Mary Price
Media Trainer
Mary Price has had a long career in broadcasting. She was a producer and editor for BBC Radio and TV where she developed many new forms of programme for both mediums.As a trained trainer she initiated and developed media training courses for BBC Training.She has also worked with journalists all over the world helping to develop their skills in news management and journalist training.Working for Thomson Foundation, the UN, DFID, the British Council and the Indochina Media Memorial Fund (IMMF) she has supported journalists in setting up new radio stations, in delivering social campaigns and in creating programmes for communities disenfranchised by war.She continues to be an active producer.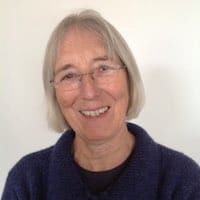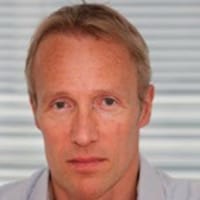 Simon Brooke
Media and Presentation Skills Trainer
Simon Brooke has worked for 25 years in communications training and development. He is a media interview and presentation coach as well teaching both presentation writing and delivery.Simon is an experienced freelance journalist and editor.He is joint author of 'Be Bulletproof : How to Achieve Success in Tough Times at Work', a book on management techniques.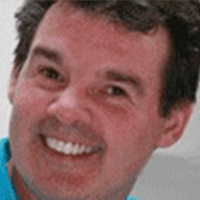 Joseph Kenneway
Marketing and Communication Skills Trainer
Joseph started his Marketing Communications career with a Thames Valley based agency specialising in the motor industry and related areas. After nine years Joseph branched out into the public sector, charitable organisations and educational institutions.Joseph is an all-rounder with creative and copywriting skills, as strong on visual communication as on verbal.He has taught on courses for the Association of Learned and Professional Society Publishers, and has considerable experience of brand development and communication, with clients ranging from the British Medical Association to the Organisation for Economic Cooperation and Development.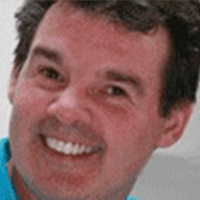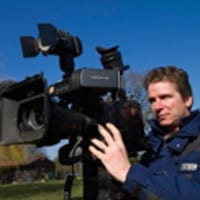 Steve Holloway
Film Maker, Cameraman, Media Trainer and Journalist
Steve is an enthusiastic, award winning film maker and journalist with 30 years experience working all over the world in news and current affairs.He also films and edits longer form documentaries and holds the current (2013/14) southern RTS award for best camerawork.
 He has been the head of camera departments in the BBC, and ITN as a staff member. He has also worked for Sky News in the UK and PBS in the states as a freelance.Steve has covered wars in Bosnia, Kosovo and the Gulf and is up to date with Hostile Environments training.During the past 15 years Steve has been heavily involved in training of journalists, camera operators and editors.Steve has a passion for new technology as well as having extensive knowledge of the whole broadcast chain. Steve has been consulted by the BBC over the past few years as the operational expert on all new equipment and technology, most recently developing the workflow for the change over to Final Cut Pro for on the road editing and selecting the cameras to be used by BBC news worldwide on the change over to HD.Steve was responsible for training all ITN's Video Journalist's for the launch of Channel 5 News and he is currently used by the BBC to help journalists transferring from print or radio into television reporting.