Whether you have good news to tell or a potential media crisis, how you communicate is critical to your reputation. Handling the media doesn't have to be a nerve racking experience.
Our BBC and ITN experienced trainers offer expert Media Training Workshops, PR training and Communications Skills courses in your own premises and in studios across the UK and abroad.
Media Training Courses
Handle the media with confidence. Our Media Handling Skills Training will empower you with the skills that you need to work effectively with the media. Whether you've got good news to share or have a serious issue to deal with, we will help you communicate your key messages clearly and concisely.
Crisis Media Management
Effective preparation is the key to controlling a crisis. Our expert media trainers create a supportive environment for your executives to work through their worst case crisis scenarios, helping them prepare and plan for all eventualities should a serious incident occur.
PR Skills Training
Public opinion matters to every organisation. How, when and where you communicate your news and success stories will impact on your success. Whether you need training for your communications team or advice on campaign management and raising the profile of your organisation our trainers will ensure that you use the media effectively.
Communication Skills
Being an excellent communicator isn't down to natural talent; it's a skill that can be developed. Our public speaking and presentation skills programmes will enhance your ability to deliver complex messages to a variety of audiences simply, confidently and effectively. Whatever your message we are here to help deliver it with skill and impact.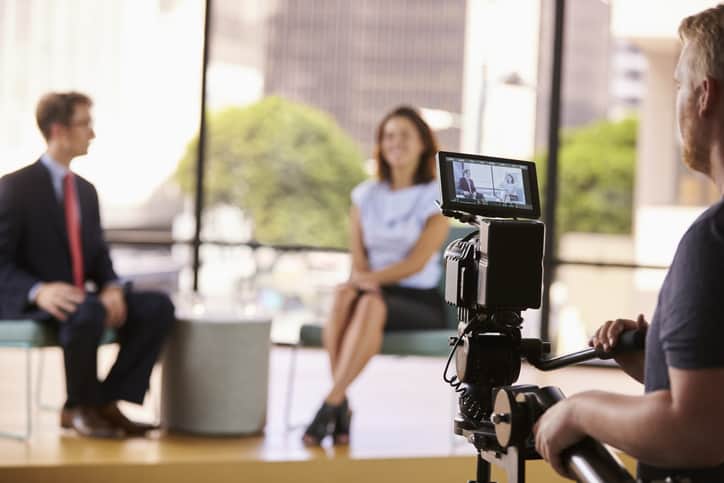 We put you first. Whether you are organising a large programme for your organisation, or just for yourself, our experienced account team will ensure that you get exactly what you need from us, before, during and after the training.
As well as our pre-course consultations and access to all of our online support materials and videos, we also offer free telephone support media interviews for up to 12 months following your training.
We tailor each course, not only to your organisation, but also the individuals on each course. Whether you are preparing for a presentation, planning a PR campaign or developing key messages for a media interview, our practical training will be designed for you.
Our trainers are not only highly experienced, but they are also all experts in their chosen fields. We only use BBC/ITN experienced journalists for our broadcast media training.
Our media trainers not only understand the media, but they will also research your organisation and your issues. They will also keep it confidential, so that your concerns stay in the training room.
We go where and when you need us. Yes, we do have our own training centre, but the majority of our courses actually take place in our client's own premises or in broadcast studios in London, across the UK and internationally. We also run courses in the evenings or at the weekend.
Our media training cost is competitive. Our media training costs for open courses are in our media training brochure and we also offer discounted rates for media training for charities.
Become more Media Friendly. Call us now to discuss your requirements, or drop us an email and one of us will get back to you as soon as we can.
With over twenty years' experience, we've worked across a wide variety of organisations, from healthcare and the public sector through to finance, hospitality, retail and more. Here's what just some of them have to say:
"The course was excellent. The trainer's breath and depth of knowledge added significant value to the event. I now feel much more confident about going back to the workplace and using these skills."
"Extremely useful course. Refreshingly honest and constructive"
"Very good training from an experienced practitioner. The theoretical background and tips were great but even more valuable were the lessons learnt from the practical sessions. Real life examples were invaluable and reinforced the training."
"It really was a great pleasure working with you, Andrew and your colleagues. I was very impressed. I certainly learned a lot and I am still digesting the lessons learned. It was certainly a very rewarding experience for me."
Let's Start Something new
What are your training requirements?